The way teens obtain working papers in New Jersey will be changing on June 1, 2023!
Thanks to a new law, the working papers process will be online and streamlined. Rather than going through local schools, younger workers will simply visit this site and be walked through a few easy steps.
IF YOU NEED PAPERS BEFORE JUNE 1:https://nj.gov/labor/youngworkers/find-a-job/working-papers/
MORE INFORMATION FOR YOUNG WORKERS:https://nj.gov/labor/youngworkers
Help us spread the word!
NJDOL wants to be sure every school official, teenager, parent, and employer knows about the new process so that no teenager experiences a delay in obtaining working papers.
POSTERS TO DISPLAY IN SCHOOLS:
Teachers, guidance counselors, administrators: Download, print, and hang our 11x17 posters on bulletin boards, doors, windows, and in hallways.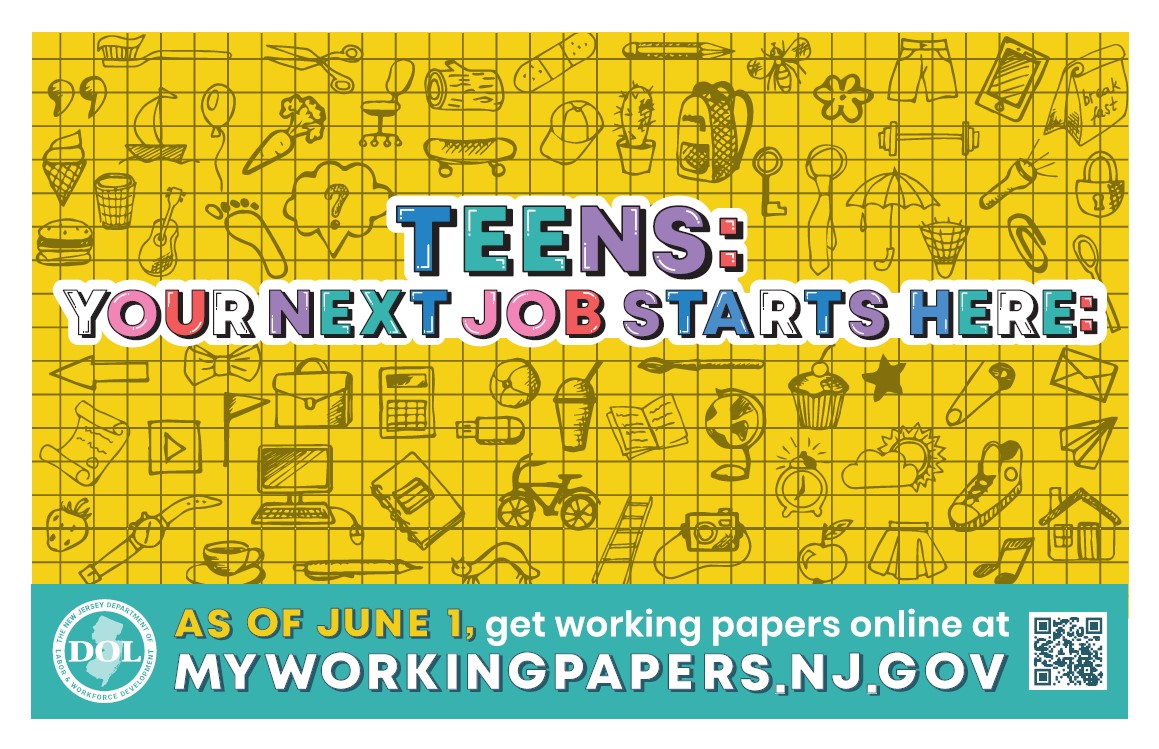 IMAGES TO DOWNLOAD AND SHARE ON SOCIAL MEDIA: