AccuWeather Global Weather Center – February 1, 2023 – AccuWeather released its official spring forecast for the United States on Wednesday, highlighting what people across the nation can expect as meteorological spring begins in about a month. There will still be "some winter-like conditions to contend with," AccuWeather Lead Long-Range Forecaster Paul Pastelok said.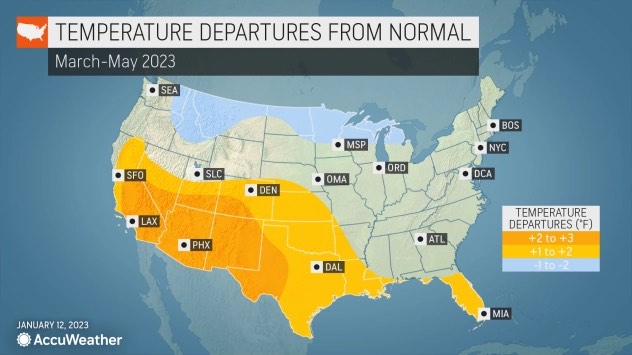 Around the same time that meteorological spring begins, the polar vortex could shift again, sending a blast of bitterly cold air from the Arctic southward into the contiguous U.S. With cold air entrenched over the Midwest and Northeast, it will spawn the potential for some springtime snowfall.
"Don't be fooled. There's still some winter left this season that may last into spring, and we could be talking about snow in March," Pastelok said. "And we may even see a little bit of snow in the Northeast in April."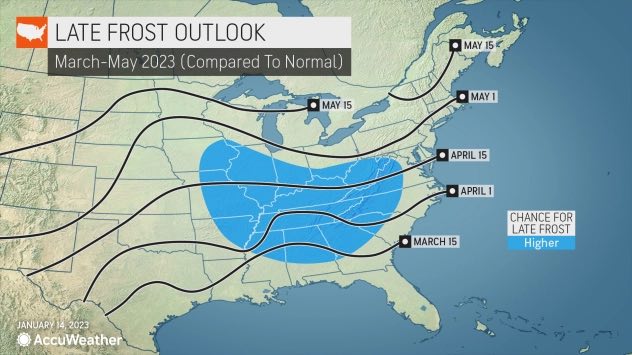 Forecasters highlight what the snowiest month is likely to be in the big East Coast cities, some of which just picked up the first measurable snow of the season.
Additional highlights:
·The hyperactive start to severe weather and tornadoes this year is a sign of what's to come. AccuWeather forecasters break down the areas that will be at risk in addition to the most active times.
·More drought relief is in store for the Western U.S., but an early taste of summer could arrive for some areas in the coming weeks.
·Goodbye to La Niña? AccuWeather forecasters say the pattern that has persisted for three years will finally end. How will that play a role in weather patterns in the U.S.?