May 2, 2022 -- May is going to be a big month for the Berkey Family of Spring Hill, Kansas. May 5th is World Pulmonary Hypertension Day. May 8th is Mother's Day. May 21st is Spring Hill (Kansas) High School Graduation. These three May days are intricately linked for this family of six. And they are all counting their blessings as they gather, give thanks and celebrate these uniquely
special days in May.
Alicia Berkey was born to first-time parents Crissie and Joe in July 2003. When asked when the family's transplant journey began, Mom Crissie quickly replied, "birth to current." Alicia's official diagnosis is Pulmonary Hypertension/End Stage Lung Disease that were directly linked to her premature birth. In honor of World Pulmonary Hypertension Day on May 5th and the upcoming Mother's Day weekend, Mom Crissie's reflections on Alicia's (known as Ali to those closest to her) transplant journey are timely and impactful.
Ali. Ali is our sweet, slow-paced, always smiling, peaceful, never complaining, angel daughter. Her life began abruptly in July 2003 at 24-weeks' gestation. She weighed 1lb. Her skin was so thin you could see her nearly microscopic veins trailing through her body. Her bones so new and so soft she had to physically be turned from one side of her body to another as she lay in her 'bed' warmer as a newborn. There were tubes, lines, medical machines everywhere you looked. Our journey … Ali's transplant journey … started on Day 1. And on Day 1 our girl decided to be a fighter. Ali spent her first two months on life support and then transitioned to a nasal cannula that pushed oxygen into her sweet little nose. She laid in the Isolette, i.e. incubator, for two more months. Many scares later, we got to bring our tiny baby home.
Since that time 19 years ago, Ali had never, EVER, been free of oxygen therapy. Imagine that. Fast forward to 2018 when our sweet girl started needing more and more … and even more oxygen. She was on five liters of oxygen, hooked to a noninvasive ventilator, and connected to way too many things than I care to list here. Just know it was so scary to watch our daughter struggle for every single breath she tried to take over many years. Think about sitting next to your baby's/toddler's/little girl's/teenager's bed as you watch her chest rise up and down as she sleeps peacefully. (Yes. I was always checking on my girl during the night.) I can honestly say I never had a peaceful feeling in all of Ali's 16 pre-transplant years. Talk about hard.
Ali's lung function was 'normal' when working at a mere 24% on her very best day. As things kept getting progressively worse we began talking about transplant and trying to understand everything it would entail. I did not want to start down that path because it felt like a death sentence. But in reality it was a chance for Ali to be able to fight harder and breathe better.
Ali said 'yes' to starting the lung transplant process in December 2019 fully knowing she might be choosing a few full years of life versus what was likely a few more months as her health, and breathing, continued to decline. Everything moved so quickly. We counseled with physicians, psychologists, and surgeons. We prayed, and then we prayed some more. Ali's siblings, Malorie, Kelden and Paris, were all included in our conversations. Our entire family processed what things would look like for each of us. Our friends and family members walked all of these days with us. There is so much that transplant families have to think about. We all received counseling on how strong our support system needed to be. We all needed to be on board with this big decision.
One of the important decisions Crissie and Joe decided to make was at the prompting of a transplant social worker at St. Louis Children's Hospital. She suggested they should reach out to the Children's Organ Transplant Association (COTA) to see how the organization might be able to help with medical expenses at the time of transplant and well into the future. Joe runs a construction company and Crissie is a meeting planner for their church. With three kids at home and Alicia facing an expensive transplant 300 miles away from home, Crissie called COTA in late December 2019.
The Children's Organ Transplant Association (COTA) uniquely understands that parents who care for a child or young adult before, during and after a life-saving transplant have enough to deal with, so COTA's model shifts the responsibility for fundraising to a team of trained volunteers. COTA is a 501(c)3 charity so all contributions to COTA are tax deductible to the fullest extent of the law, and COTA funds are available for a lifetime of transplant-related expenses.
COTA received the family's paperwork on January 3, 2020, and the Berkey family officially became part of the COTA Family. Three weeks later, a COTA fundraising specialist trained the family's volunteers at Little Mission Church in Kansas. The COTA staff member talked about COTA's fundraising strategies (virtual and face-to-face) and step-by-step guidance for utilizing COTA's online resources and no-cost website, which the volunteers and family would be given for fundraising and sharing Alicia's journey. This group of friends and family quickly got to work organizing fundraisers for COTA in honor of Alicia to help with mounting transplant-related expenses.
"WOW! From the very beginning, we have been crazy blessed by being part of the COTA Family," Crissie said. "Everyone on COTA's staff has a huge heart and helps with every possible detail. Financially, a transplant is a huge burden. But Team COTA (really more like family members to be honest) comes along beside you and helps carry you through some dark days. There is newfound HOPE that I cannot adequately describe."
Once the decision was made that we would all proceed with Ali's transplant journey, our family was separated and doing life in two different states. The three younger kids with Dad in Kansas, while I lived with Ali in St. Louis. We had plans of Joe traveling back and forth each weekend, as our objective was to stay connected as a family … as often as possible … right up until we received the 'new lungs call.' All our intentions were for the kids to stay in school, while Joe worked during the day. I would stay with Ali, continuing treatments and just WAITING.
Little did we know that beginning in March 2020 we would be stepping into a pandemic with a virus that attacks the lungs all while waiting for our daughter's double lung transplant. It was unbelievable. However with all of the new hospital rules, our prayers were truly answered when we got 'the call' on March 26th … that was the day our girl, Alicia Jewel, received her new lungs.
March 26th! I sit here trying to figure out how to write about this time because it still stings. Because of the hospital policy changes, Joe did not get to spend the night with us on March 25th. Our babies were picked up and taken back to Kansas and were not with us. On March 26th at 6:00 am the hospital policy changed to allowing only one parent to be with any child at any time. No siblings. No support system. No matter the surgery. No matter the cause. No matter ANYTHING. Forget the counseling we received, forget doing this together, forget relationships, and forget carrying one another when the load was just too much to bear. Completely forget the fear that our scared girl might never wake up again. Forget the terrifying 'what ifs.' Our people, our support system, our COTA volunteers, back home in Kansas fought with us. Both Joe and I were able to sit together in Ali's ICU room, waiting for every single update phone call and text we would get. We shed tears, we tried watching television, and ultimately, we sat in prayer. Most of all, there were moments of taking really deep breaths. Ali's double lung transplant surgery only took 12 hours, which was a miracle in itself because it can take up to 18 hours.  
Sweet Ali took her very first breath with her new lungs on March 27th at 11:38 am. I wish I could tell you every moment from there has been a breeze. I cannot, but what I can tell you is she has been a rock star through it all. Each day, Ali struggled through her healing process. Each day, the hospital policies changed as the pandemic raged. Joe and I were miles apart. We had hoped to be able to wipe each other's tears. We did lung transplant and a pandemic in tandem. Ali was inpatient at St. Louis Children's for two weeks; typically post lung transplant patients stay for four weeks. We came 'home' to our St. Louis apartment on Good Friday 2020. Ali learned to breathe, hike, run, walk, swim, and LAUGH without getting out of breath. We are grateful for each and every day we now have to be together as a family.
The Berkey family's next celebration will be May 21st when Alicia Jewel will graduate from Spring Hill High School with Crissie, Joe and her siblings clapping and cheering as she walks, with new lungs and without oxygen, across the stage. In addition to the milestone of high school graduation, Ali continues to cherish her new life and all she gets to do with her new lungs. Ali gets to fall to sleep at night without hooking up to a ventilator. Ali gets to wake up in the morning rested because she can breathe easy. Ali gets to graduate since she has not had to skip out on class because of repeat hospitalizations.
"Ali and I travel back and forth from our Kansas home, to St. Louis every few months." Crissie said. "We get to see pictures of her new lungs working. She sees her specialists and we get to hear all the wonderful news of how well her lungs are now working. Ali takes daily medications to keep her lungs healthy. All of these are transplant-related expenses that neither Joe nor I have to worry about because of COTA. COTA allows all of us to breathe easier."
Crissie continued, "Ali is in her late teenage years and is carrying emotional and financial baggage that other young people her age do not understand. COTA has created Ali a nest that is filled with people who will support her, make sure she receives the care she needs and serve as a safety net as she moves into adulthood. A bilateral lung transplant costs about $1.2 million. COTA has allowed us to travel Ali's lung transplant journey without worrying about losing our home. Trips to St. Louis. Multiple prescriptions with big price tags. Specialists' visits. Gas. Lodging. Food. They all add up quickly. COTA has carried these burdens for us … and will continue to do so for a lifetime."
Ali really enjoys hanging with her friends, drinking coffee, laughing big and having great conversations. Ali is now focused on her post-high school plans. She aspires to apply to the Life Mission Institute in Kansas where she hopes to enroll in the Biblical Studies and Teaching program. Ali enjoys working alongside kids and adults with 'exceptionalities,' and she is currently exploring her options for turning these aspirations into her career.
Enjoy every minute of May, Berkey Family … from your COTA Family!
World Pulmonary Hypertension Day is an annual global event to raise awareness of Pulmonary Hypertension (PH), which is a severe condition affecting the lungs and heart. On May 5th, people around the world participate in World Pulmonary Hypertension Day to raise awareness of this frequently misdiagnosed disease, advocate for PH diagnosis, treatment and care, and celebrate the lives of those living with PH.
For more information about the Children's Organ Transplant Association (COTA), or to find a COTA family in your area, please email kim@cota.org.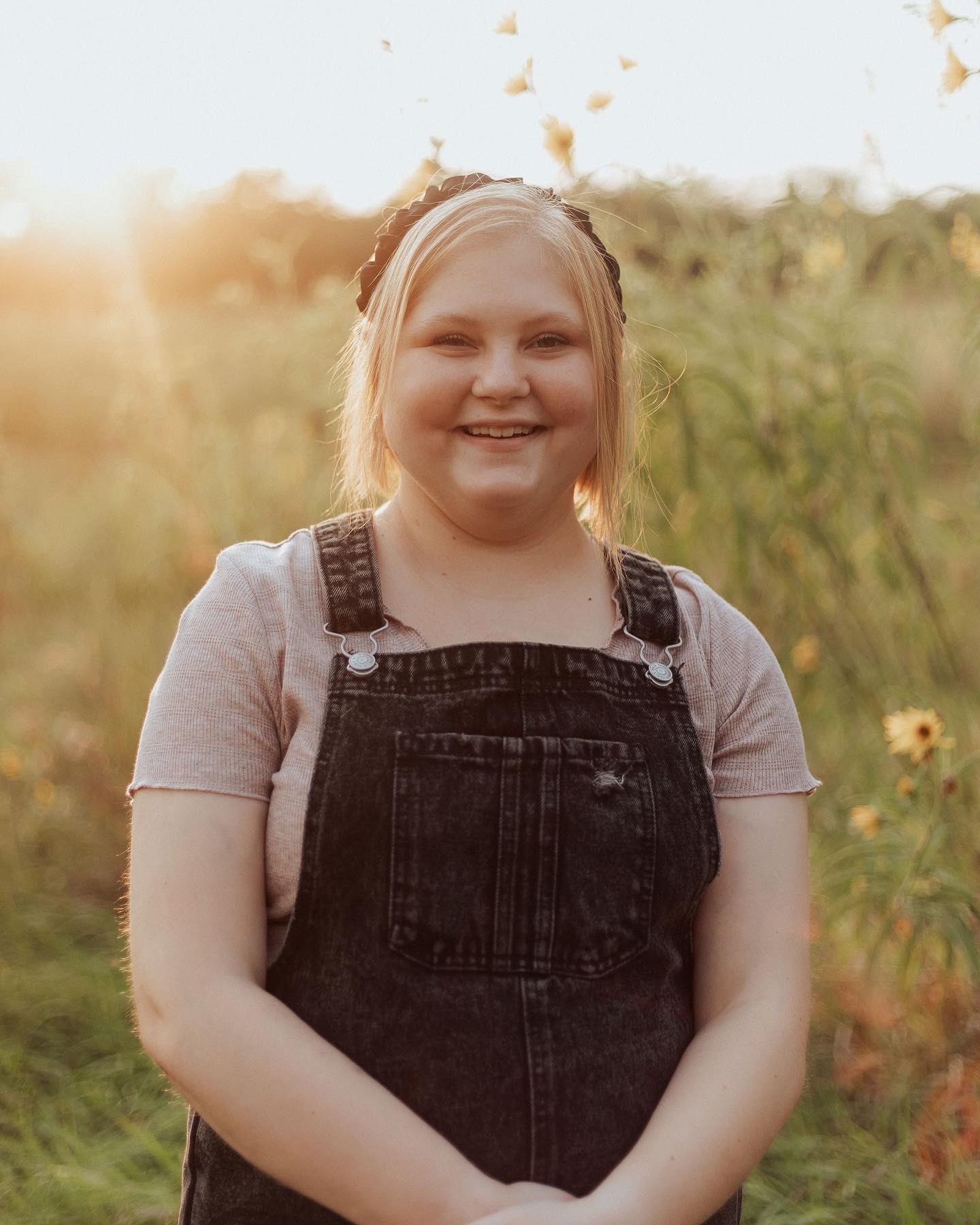 COTA Teen Alicia Berkey
Lung Transplant Recipient