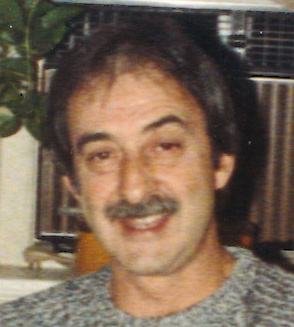 Robert J. Luisi, 79, of Pittsgrove Township passed away Sunday morning January 30, 2022, at Inspira Medical Center in Vineland where he had been a patient. Bob had been sick due to complications from a fall.

He was the husband of Clare McCarty Luisi and the two would have celebrated their 49th wedding anniversary in July. Bob was born in Gloucester City on September 25, 1942, and was the son of the late Frederick and Edna Butler Luisi. He graduated from Gloucester City High School in 1962 where he was a varsity athlete. Raised in Gloucester City, for the past 44 years he had been a resident of Pittsgrove Township.

Bob was a US Air Force Veteran of the Vietnam War. He served as a communication specialist and crypto operator and was honorably discharged in 1965 as a staff sergeant.


He proudly began a long career at the E.I. DuPont Chambers Works plant in Deepwater as a janitor and became a first-class machinist. Bob spent several years as a plant electrician before retiring.

A member of The Parish of the Holy Cross / St. Mary's RC Church in Rosenhayn, he was a passionate sports fan. He was devoted to the Philadelphia Eagles, win or lose, and watched the Philadelphia Phillies play most of their games too. He loved college basketball and closely followed the Villanova Wildcats and was a longtime fan of Gonzaga University. Bob had an appreciation for nature, was an animal lover, and enjoyed bird watching at his home. When he was able, he liked crabbing at the New Jersey shore. He always enjoyed his trips to the beach and body surfing in the waves. His family regarded him, as he did himself, as the ultimate coffee connoisseur.

In addition to his devoted wife, Clare, he is survived by one daughter, Kerry Opperman, one son, Nicholas Luisi, one granddaughter, Alyssa Opperman, and one grandson, Sean Opperman. Besides his parents, he was predeceased by his brother, Frederick Luisi Jr., and his sister, Angelina Love.

Relatives and friends are invited to attend Bob's Memorial Mass at The Parish of the Holy Cross / St. Mary's Church, Morton Avenue in Rosenhayn on Friday morning February 4th at 10 o'clock.

Military honors will follow the Mass and the burial will take place privately at the Salem County Veterans Cemetery in Pilesgrove Township.

In lieu of flowers, memorial contributions are requested to the Salem County Humane Society, P.O. Box 214, Carney's Point, NJ 08069 (salemcountyhumanesociety.org).