CNBNews file photo
by Senator Ted Cruz | Guest Contributor
As summer begins, I want to give you an update on what's happening with the border crisis five months into the Biden-Harris Administration.

President Biden has repeatedly made reckless policy decisions that have caused the crisis at our southern border—he halted construction of the border wall, he reinstated the failed catch-and-release policy, and he ended the Remain in Mexico policy, which was an international agreement President Trump negotiated with the government of Mexico where Mexico agreed that immigrants from Central America who had crossed illegally through Mexico would stay in Mexico while their asylum cases were adjudicated in the United States. That agreement was a great victory, and it resulted in a massive drop in illegal immigration—so much so that in 2020, the United States experienced the lowest level of illegal immigration in 45 years.

While leaving the border open to illegal aliens, smugglers, and drugs, the Biden administration announced they will be keeping U.S. land ports of entry with Mexico and Canada closed except for 'non-essential travel' until at least July 21.

The Biden administration is just fine with cities like Laredo, Brownsville, El Paso, McAllen, and Pharr being flooded with illegal immigrants—of whom 10 percent are testing positive for COVID-19. Meanwhile, lawful travelers cannot cross our ports of entry to shop, visit friends and family, and enrich our border communities. Further, Mexicans who have a visa to enter the United States legally cannot do so through the land ports of entry unless deemed 'essential.' This decision is incredibly harmful to Texans, as many families and local businesses benefit significantly from what the Biden administration refers to as 'nonessential' travel.

WATCH: Sen. Cruz on the Senate Floor: 'Joe Biden has Repeatedly Encouraged This Crisis of Illegal Immigration'

Before the Biden administration decided to keep our land ports of entry closed, I took to the Senate floor to demand he ease restrictions on our land ports of entry:
"I want to tell you about one thing that greatly affects border communities, and that is our land ports of entry. While Joe Biden has repeatedly encouraged this crisis of illegal immigration, he is at the same time preventing lawful border crossing. Border communities are suffering immensely because ports of entry in Laredo and Rio Grande city in McAllen and Pharr and Brownsville remain closed to everyone except those deemed essential traffic. […] Nonessential travel to the United States for shopping, for visiting family and friends, for casual visits are not allowed by the Biden administration. Instead, the Biden administration has decided to keep our land port of entries closed for nonessential travel until at least June 21, ostensibly because of the Covid-19 pandemic. This decision makes no sense when Americans have access now to effective vaccines, and the Biden administration is just fine with allowing hundreds of thousands of illegal aliens to stream across the border and be released into our communities despite being positive at a Covid positivity rate of 10 percent."
Unfortunately, in his usual fashion, President Biden did not choose what is best for America, or what is best for Texas.

I will continue leading the charge in the Senate to secure our border properly and reinstate the commonsense immigration policies that kept dangerous illegal immigration at bay during the previous administration, while also allowing our border communities to thrive. A crucial part of a common sense approach to our border policy is following the science of rising vaccination rates and allowing unrestricted, lawful travel across our land ports of entry.

President Biden's decision this week was entirely backward, and he must reverse it.  

As I have long said, enough is enough. It is time to fix our priorities on the border.
Keep Texas Strong,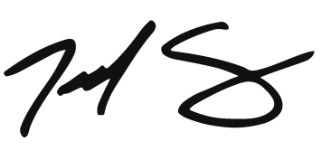 Ted Cruz