In this particular case, practice makes paw-fect!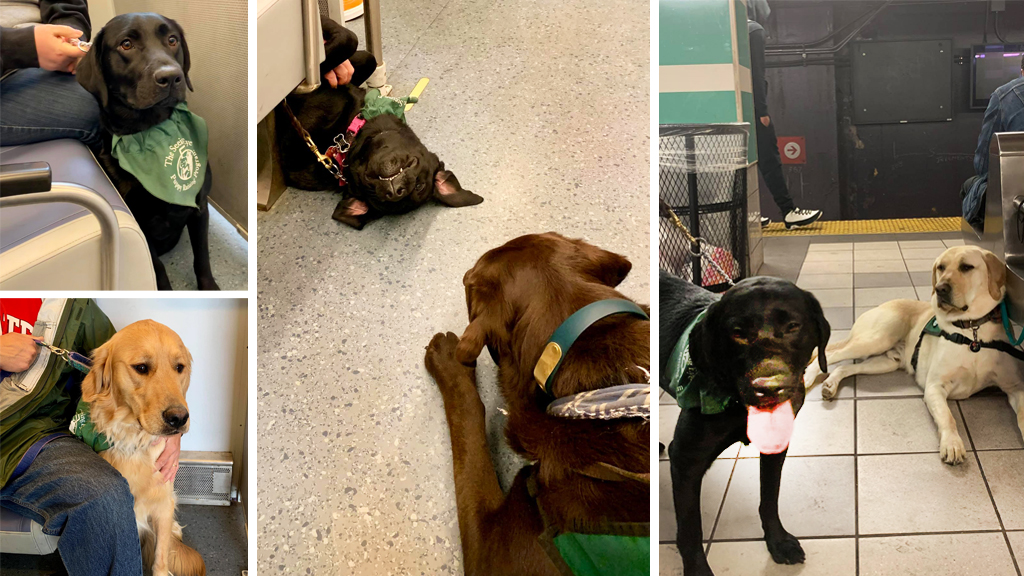 PATCO was proud to host several seeing eye puppies in training as they took their first ever train ride on Saturday, April 17.

The five puppies and 13 seeing eye puppy raisers boarded a westbound train at the Woodcrest Station and made the trip across the Ben Franklin Bridge and exited at the 8th and Market Station in Philadelphia.

While in downtown Philadelphia, the puppies made stops at Independence Hall, the Liberty Bell, as well as several other stops before boarding an eastbound PATCO train and riding back to New Jersey.

Every aspect of the trip is intended to help further the puppies' education and socialization. The puppies had the opportunity to be exposed to travel situations and the sights and sounds of the city, such as heavy traffic and walking on pavement among pedestrians. When fully trained, the puppies will be able to help the blind lead more independent lives.

The puppies are part of the Seeing Eye Puppy Raisers of Gloucester County organization. The organization is made up of families from Gloucester County, New Jersey who are committed to raising puppies for The Seeing Eye in Morristown, New Jersey.