Last week, I led a delegation of 18 of my Senate Republican colleagues to the southern border in the Rio Grande Valley (RGV) of Texas to see firsthand the ongoing crisis. The first night, we went out with Border Patrol agents on their midnight patrol and witnessed a stream of people crossing into the country illegally, many young children and mothers, turning themselves into agents. During the night patrol, we heard cartel members taunting us as we toured the border. They knew because of President Biden's policies there was nothing that could be done to stop them.



The following day we toured the Donna Processing Facility, a gigantic tent city located in Donna, Texas, which has been constructed as an emergency intake facility for illegal immigrants. The Donna facility is designed to hold 1,000 people, and during COVID-19, it's designed to hold 250 people. When we visited the center, there

were over 4,000 people in the facility – exceeding its capacity by 1,500 percent. The pictures and video my colleagues and I captured of the conditions in the facility show shocking and inhumane conditions.

We then received a briefing from the RGV Sector Border Patrol Wall Team on construction of the border wall that had been halted immediately by President Biden in his first week of office. Now with construction halted, there are gaps and unused construction equipment left behind, leaving easy access for a steady stream of illegal immigrants.
WATCH: Cruz: The Crisis at the Border Is the Direct Consequence of Pres. Biden's Policy Decisions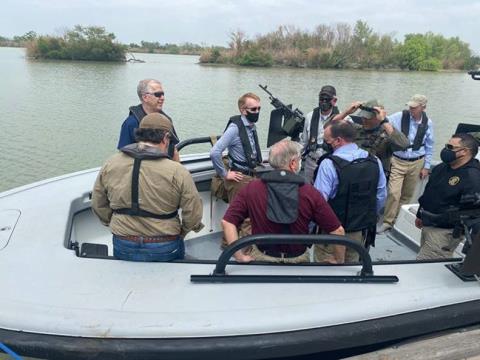 WATCH: Cruz on Fox Discusses Recent Border Tour & Heartbreaking Realities of the Crisis Pres. Biden Created

On Monday, I toured the Kay Bailey Hutchison Convention Center Dallas (KBHCCD), that has been turned into a FEMA and HHS led Emergency Intake Site, housing over 2,200 boys. The migrant boys, ages 13 to 17, are in one enormous room the size of three and a half football fields with cots, each set out about six feet apart. Even though there is social distancing, the rate of COVID-positive testing at the convention center is roughly 10 percent. At the Donna facility, the rate is nearly identical. In Harlingen, of the illegal immigrants
being released, they're testing positive for COVID-19 at a rate seven times higher than the US population. This is dangerous.

In advance of my tour of the KBHCCD site, I sent a letter to President Biden demanding press access inside the detention facility. My demand was rejected, along with my previous request for press access in the Donna Processing Facility. I wish President Biden had listened to me sooner, but this week, he finally listened and allowed media cameras into the Donna facility so the American people can see this crisis firsthand.

READ: Sen. Cruz Renews Calls for Press Access Amid Biden's Border Crisis & Media Blackout

In the month of February, over 100,000 people were apprehended crossing illegally and nearly 30,000 unaccompanied children were apprehended. Today, the Biden administration has in custody over 16,000 children. This crisis that is unfolding is the direct result of political decisions made by President Biden.

LISTEN: Cruz on the Michael Berry Show Discusses Recent Tour of the Southern Border & Migrant Facilities

This humanitarian, national security, and public health crisis is tragic, inhumane, and worst of all, it was entirely preventable. In the absence of President Biden's leadership, I intend to work alongside my colleagues in the Senate to address this crisis on the border for Texans and all Americans.

President Biden, enough is enough.

Keep Texas Strong,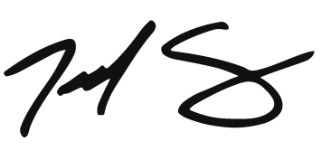 Ted Cruz
United States Senator (R) Texas