Sports Heroes Who Served is a series that highlights the accomplishments of athletes who served in the U.S. military.
Rocky Marciano is the only heavyweight professional boxer to have finished his career undefeated. He also holds the record for the highest knockout-to-win ratio in world heavyweight title fights at 85.71%.
Marciano gave himself his name because his real name, Rocco Francis Marchegiano, was said to be hard to pronounce by boxing promoters and sportscasters. Both of his parents were immigrants from Italy.
In March 1943, he was drafted into the Army to serve in World War II. He was stationed in Wales in the United Kingdom where he helped ferry supplies across the English Channel to Normandy, France, after the June 6, 1944 invasion.
While awaiting discharge, Marciano represented the Army and won the 1946 Amateur Armed Forces Boxing Tournament. In March 1946, he received an honorable discharge at Fort Lewis, Washington, where he was stationed.
On Sept. 23, 1952, Marciano, then 29, took on the World Heavyweight Champion Joe Walcott in Philadelphia. Throughout most of the fight, Walcott was ahead on points and even dropped Marciano in the first round.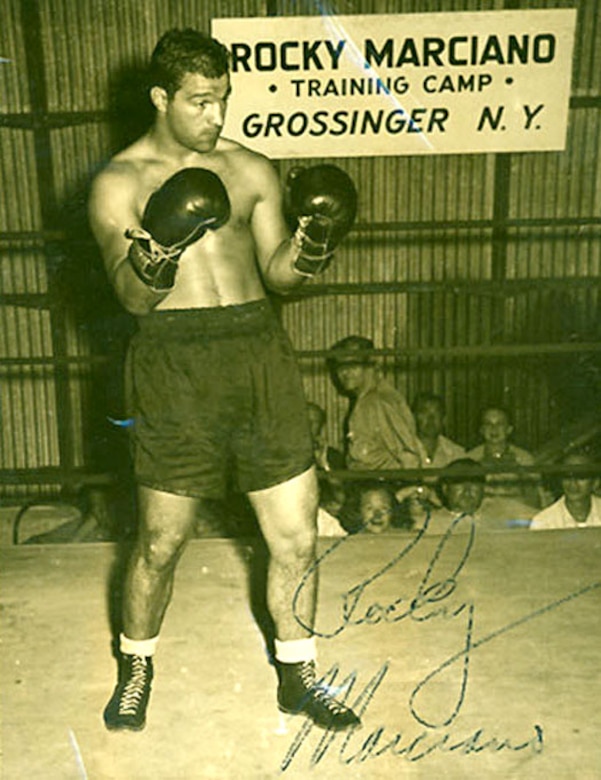 But in round 13, Marciano knocked out Walcott and became the new heavyweight champion.
Some thought Marciano couldn't repeat his performance, so the two had a rematch on May 15, 1953, in Chicago. This time, Marciano knocked out Walcott in the first round.
Marciano's next win came in New York City against Roland La Starza on Sept. 24, 1953. In the 11th round, Marciano was victorious with a technical knockout. 
The next two bouts were against former World Heavyweight Champion Ezzard Charles. Marciano won the first fight on points at Yankee Stadium in New York City on June 17, 1954.
They had a rematch on Sept. 17, 1954, at the same venue. This time, Marciano knocked out Charles in round 8.
On May 16, 1955, in San Francisco, Marciano went up against Don Cockell from the United Kingdom, who was also the boxing champion of Europe. Marciano knocked him out in round 9.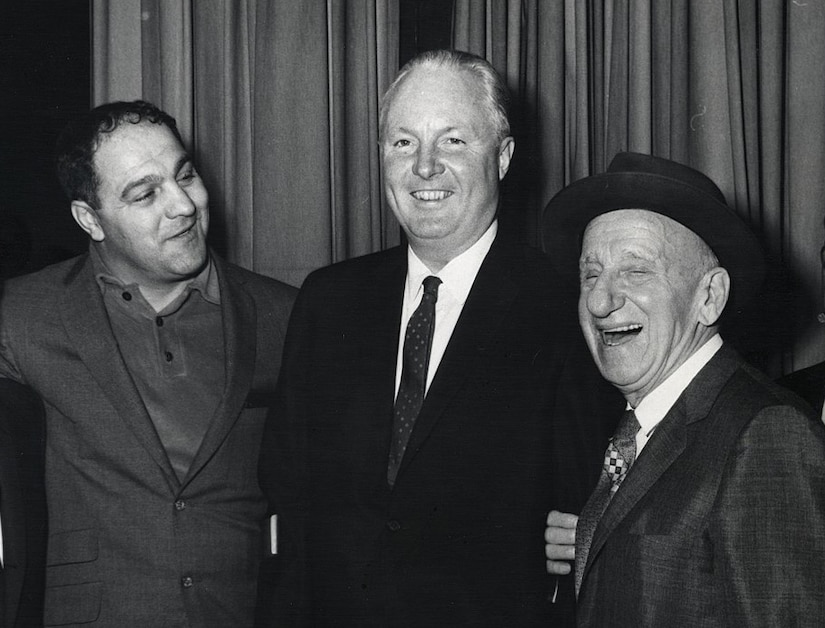 Marciano's last fight was against Archie Moore on Sept. 21, 1955, at Yankee Stadium. Marciano knocked him out in round 9.
On April 27, 1956, Marciano announced his retirement at age 32, finishing his career at 49-0.
After his retirement, Marciano hosted a weekly boxing show on TV in 1961; he later appeared in the TV series "Combat!" in an episode titled "Masquerade."
He had a number of other jobs, including becoming a business partner and vice president of Papa Luigi Spaghetti Dens, a San Francisco-based franchise.
In July 1969, he and heavyweight boxing champion Muhammed Ali, starred in the film "The Superfight: Marciano vs. Ali."
On Aug. 31, 1969, Marciano was a passenger in a private plane that crashed in bad weather at a small airfield near Newton, Iowa. Everyone on board was killed. Marciano was 45.