Marine Corps Pfc. Daniel D. Bruce was just a teenager when he gave his life to save others during the Vietnam War. His selfless actions kept him from returning home, but they also earned him the Medal of Honor and a legacy that's made his family proud.
Bruce was born May 18, 1950, in Michigan City, Indiana, about an hour east of Chicago. He had three brothers and a sister and was the eldest of the group, which could be why helping others seemed to be in his nature.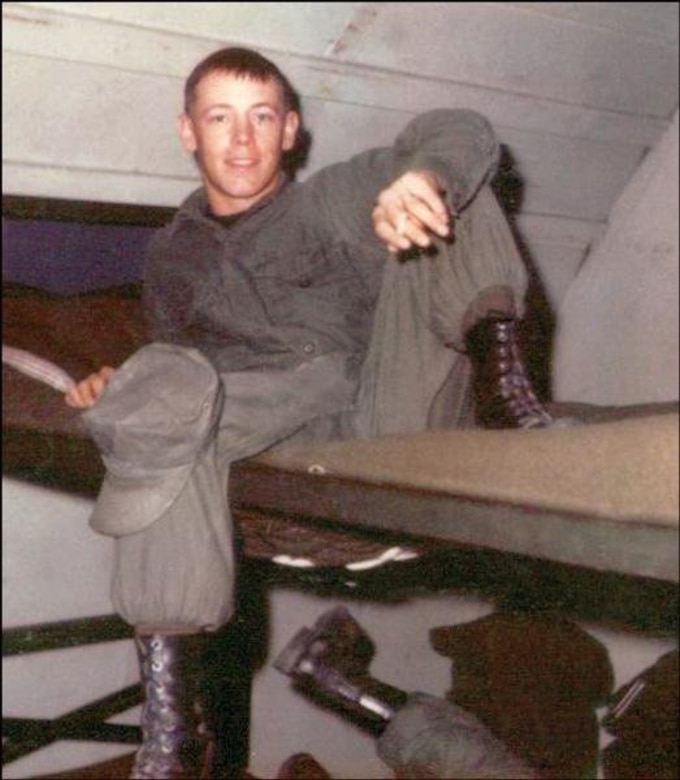 According to his family, when Bruce was 16, he tried to save a drowning boy during a church outing. Bruce's sister, Karen, said he tried to stay with the boy for as long as he could, but he eventually got tired and had to give up so they weren't both pulled under. Despite the teen's best efforts, the boy didn't make it. 
Two years later — just days after turning 18 and graduating high school — Bruce enlisted in the Marine Corps Reserve. The Vietnam War was in full swing, so, on July 17, 1968, he transferred to the active-duty Marines. 
After months of training, Bruce was promoted to private first class on Jan. 1, 1969, and ordered to Vietnam later that month. Before he left, he married his high school sweetheart, Carol. 
Upon arrival to Southeast Asia, Bruce was assigned the role of anti-tank assaultman with Headquarters and Service Company, 3rd Battalion, 5th Marines, 1st Marine Division.
On March 1, 1969, Bruce and another Marine were on a late-night watch in a set position at Fire Support Base Tomahawk when Bruce heard movement in some nearby woods. A bundle of explosives was then heaved in their direction. 
Reacting instantly, Bruce caught the bundle and shouted for his partner and two other nearby Marines to take cover. Holding the device close to his chest, the 18-year-old ran from the area to try to get clear. The bomb detonated while he was on the move, killing him. 
Bruce had only been on deployment for about a month, but he had given his life to save three others. 
The following day, Bruce's wife, Carol, gave birth to their daughter, Stacey. They wouldn't learn of his death until nearly a week later. 
Bruce's body was returned home and buried in Greenwood Cemetery in his hometown. 
On Feb. 16, 1971, Bruce's family received the Medal of Honor on his behalf from President Richard M. Nixon during a White House ceremony. Eleven other service members who had given their life for the cause also received the nation's highest honor that day. 
Bruce's memory has lived on much longer than he was actually alive. In June 1976, his parents cut the ribbon at a new dining facility, Bruce Hall, at Marine Corps Base Quantico, Virginia. 
In the 1980s, a monument to the fallen Marine was erected in Michigan City's Memorial Plaza. He is also remembered at the town's Disabled American Veterans Post 23, where another memorial was dedicated to him on March 1, 2019 — the 50th anniversary of his death. His Medal of Honor is on display there. 
Along with the names of other Vietnam veterans, Bruce's name can be found on the Vietnam Veterans Memorial in Washington, D.C.
This article is part of a weekly series called "Medal of Honor Monday," in which we highlight one of the more than 3,500 Medal of Honor recipients who have earned the U.S. military's highest medal for valor.