Why The Epoch Times Won't Call the Presidential Race Until All Challenges Are Resolved
Our nation is moving into uncharted territory as multiple legal challenges have been filed in response to the 2020 elections, with more challenges expected to come.
Both candidates have claimed victory in certain states, but it appears increasingly likely that this election will be resolved in the courts.
For that reason, The Epoch Times will not declare a winner of the 2020 presidential election until all results are certified and any legal challenges are resolved.
We encourage you to read our ongoing coverage as our reporters cover all developments over the next weeks and months.
Editorial Board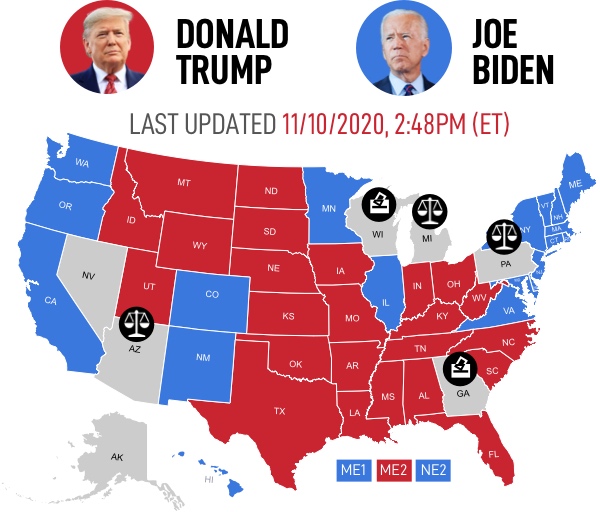 We hope that you will find the digital edition of The Epoch Times informative. If you like our content, we hope you consider giving it a try. For a limited time, subscribe to The Epoch Times at our lowest possible election special offer for 4 months for just $1. Your subscription will not only provide accurate news, but will support our truthful journalism.