November 27 - December 23, 2020
"We are excited to let you know about this year's Olde Fashioned Cape May Christmas Celebration that features fun and family-friendly holiday
activities from November 27th through the end of the year. Come enjoy the sights and sounds of the holidays from our traditional city Tree Lighting to new events like Christmas Carol Karaoke at Rotary Park. Cape May was voted Best Christmas Town in the State of New Jersey by Readers Digest and is a magical place to visit during the holidays. Our masks may hide our smiles but not the twinkle in our eyes this season.
So please join me and celebrate the holidays with your family and friends in beautiful Cape May. "
 -Cape May Mayor Clarence "Chuck" Lear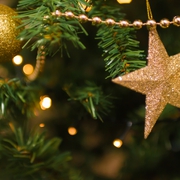 Cape May City Tree Lighting at Rotary Park
Saturday, December 5th at 6 pm
Join us for a night of old fashioned family fun including caroling,
a tree lighting ceremony, and a special visit from Santa Claus!
Rotary Park is located at 400 Lafayette Street.
Please observe social distancing and mask requirements.
---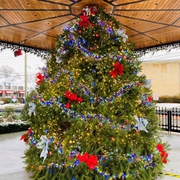 Rocking Around the Christmas Tree: Christmas Carol Karaoke Saturdays, 6 pm Rotary Park Nov. 28,  Dec. 5, 12 & 19
Sing along to your favorite Christmas tunes!
Free fun for all of your family & friends, and possibly a new holiday tradition!
Sponsored by Seashore Sound
Please observe social distancing and mask requirements.
---

Holiday Paws & Claws Photo Contest
Entries are due by December 19. 
Dress your pet in their holiday best & snap a photo!
Post your photo on Instagram or Facebook 
and tag it with #cmholidaypawsandclaws or email capemaycontest@gmail.com.
Sponsored by The Boarding House
---

Not Your Grandma's Fruitcake Baking Contest
Entries due by December 19

Do you have a new spin on this Christmas Classic?
Enter your version of a fruit cake to win in this tasty competition!
To enter email: capemaycontest@gmail.com, prizes will be awarded!
Sponsored by Cape May Historic Accommodations
---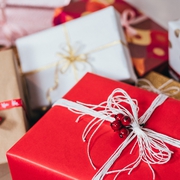 Holiday Wish List Contest

Follow the lights to the end of the Parkway and head to Cape May this holiday season where you will find friendly faces and open spaces to enjoy a safe, open-air shopping experience with unique shops and delicious dining options.

Simply visit any participating merchant for information and entry forms.
Fill out a form and be automatically entered in our weekly prize drawings as well as the grand prize drawing for a weekend getaway to Cape May!
Check back on Nov. 15th to see a list of participating stores and restaurants.
---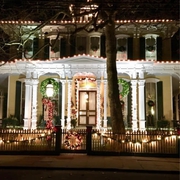 Light Up Cape May Home & Business Decorating Contest
November 1 - December 7

Cape May always shines bright at Christmas, and this year is no exception.
Be part of the town's decorating contest by dressing up the outside of your home or business in its holiday best.
Prizes will be awarded in the following categories:
Best Residence, Best Business, Best Window, Best Olde Fashioned Display,
Judges Choice, and Peoples' Choice.
For registration information visit: LightUpCapeMayNJ.com
Sponsored by The Chamber of Commerce of Greater Cape May
---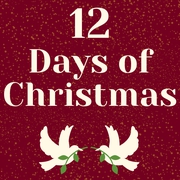 12 Days of Christmas Cape May Walking Tour and Holiday Hunt

Find all 12-holiday symbols hidden throughout Cape May.
Snap a photo and tag with #CapeMay12days for a chance to win a Cape May prize package.
Check back on November 15 to see more details about this family-friendly activity.
Visit CapeMayStrong.org for more information.
Sponsored by Curious Cape May Bike and Walking Tours
Posted by CNBNewsnet on Sunday, November 08, 2020 at 09:00 AM in Announcements/Classifieds, Atlantic/Cape May COUNTIES, COMMUNITY EVENTS, Consumer News, DELAWARE, DOWN THE SHORE, MARYLAND, New Jersey , New Jersey CENTRAL, NORTH JERSEY, PHILLY & PA. NEWS, South Jersey | Permalink | Comments (0)