By MADDY VITALE
Carlos Valencia, of Egg Harbor Township, worked out at Atilis Gym in his hometown Tuesday, the first day that gyms across the state were allowed to reopen since the COVID-19 pandemic forced shutdowns six months ago.
"It's such a release. Everybody is so amped up. They are so stressed out over COVID. Going to the gym is a release," Valencia noted.
Stacy Golinski, of Somers Point, likened the reopening of fitness centers by Gov. Phil Murphy to a holiday.
"It's Christmas day," she said after a workout. "I'm just happy to be back to the normal routine. It's so important, not just physically, but mentally."
Chris Lambert, owner of Atilis gyms in Egg Harbor Township, Ocean City, Sea Isle City and Wildwood, along with his wife, Lesya, who is a major part of the operation, were busy checking in members Tuesday.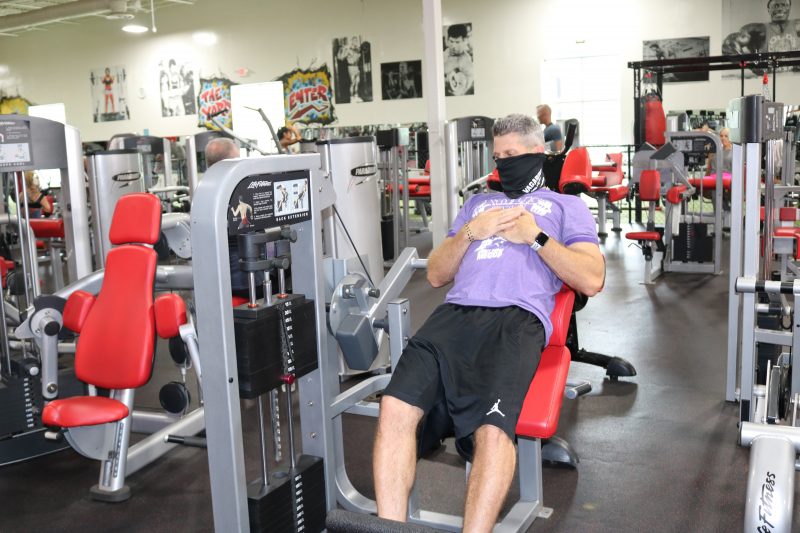 Gyms have been among the last to reopen of New Jersey businesses since the pandemic began in March.
"I am thrilled. It is just great to be open again," Chris Lambert noted in between welcoming members back.
Lesya Lambert, a personal trainer, said she feels elated that the gyms reopened, for the health of everyone.
"It isn't just about body building. It is about working out to feel good – to be healthy," she said. "The excitement of the people coming in says it all."
As part of the governor's coronavirus guidelines, gyms will be limited to 25 percent of their normal capacity.
Over the past six months, the Lamberts and their team have prepared their gyms and adhered strictly to all of the CDC guidelines for the health and safety of patrons and employees.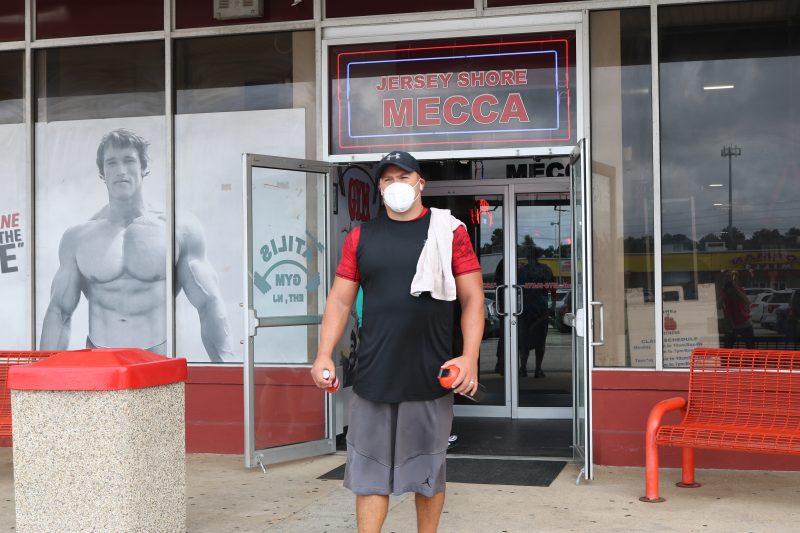 The Egg Harbor Township gym has 30-foot ceilings for plenty of air circulation. Its normal capacity is 388 people, but with the 25 percent capacity for coronavirus restrictions, a maximum of 97 gym members will be allowed in at any given time, Lambert explained.
Under the new capacity restrictions, 40 members will be allowed to work out at the Ocean City gym at a time. Sea Isle City's gym is smaller, but Lambert said the majority of the customers are summer residents and the season is winding down.
Jon Karp, of Mays Landing, wore his required face covering Tuesday morning while using exercise machines to strengthen his back and ab muscles.
Karp, who is a restaurant general manager, said he enjoys an exercise regime four times a week to alleviate stress and stay in shape.
In addition to the Egg Harbor Township Atilis Gym, Karp goes to the Ocean City and Wildwood locations to use the different equipment.
"I like to drive to the Ocean City gym for some of their machines and I'll drive down to Wildwood on my days off," he explained. "The different gyms give me energy."
For gym locations and more information on Atilis Gym visit: www.atilisgym.com.