Senator Mary Landrieu and Corey DeAngelis round out the all-star, bipartisan panel.
WASHINGTON, D.C. — The Center for Education Reform (CER) today announced the addition of two distinguished leaders to its bipartisan panel of judges for its #MyEducationVideo contest, "With Justice for All."
The newest judges are Mary Landrieu, who represented Louisiana in the U.S. Senate for three terms, and Corey A. DeAngelis, the director of school choice at the Reason Foundation and the executive director of the Educational Freedom Institute.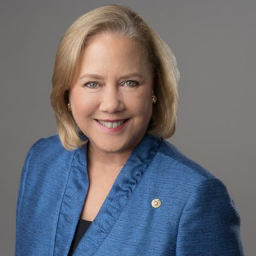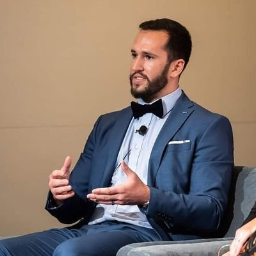 "We're thrilled to be joined by two more leading lights for education opportunity and innovation," said Jeanne Allen, CER's founder and chief executive. "Mary and Corey will bring their keen and respected eyes to our mission of giving voice to America's students."
 Throughout her career, Senator Landrieu was known for her bipartisan approach to addressing national challenges. Before serving in the U.S. Senate, she spent eight years in the Louisiana State Legislature, where she successfully championed education reform, among other causes. She serves on the board of the National Alliance for Public Charter Schools.
"Whatever your preference — a charter school, a public school, a home school, or a virtual school — times like these underscore how critical a good education is," said Senator Landrieu. "And one of the best ways to measure that turns out to be one of the simplest: Ask the students themselves."
Dr. DeAngelis has devoted his career to researching the effects of school choice programs on nonacademic outcomes, such as criminal activity, character skills, mental health, political participation, and schooling supply. In addition to his roles at the Reason Foundation and the Educational Freedom Institute, he's also an adjunct scholar at the Cato Institute's Center for Educational Freedom.
"There's no good reason to prevent low-income families from having educational options," said Dr DeAngelis. "The power should be in the hands of families instead of bureaucrats. Like we do with so many other programs, we should fund students instead of systems."
 
Additional judges include Jeb Bush and Virginia Walden Ford, as well as officials from the four organizations sponsoring the video contest: The Center for Education Reform, the Freedom Coalition for Charter Schools, the Children's Scholarship Fund, and the National Alliance for Public Charter Schools.
 "With Justice for All" asks students to answer the following question in a video: "Has your school delivered on the promise of equal access and educational excellence, particularly during these challenging times? Tell us how well your school did — or didn't do — in providing you a great education." The contest is sponsored by 
To submit a video, students should visit MyEducationVideo.com by 11:59 PM EDT on July 24, 2020.
Awards include 10 $2,500 prizes — in addition to a grand prize of $20,000 — to the high school or college of a student's choice.
---

Founded in 1993, the Center for Education Reform aims to expand educational opportunities that lead to improved economic outcomes for all Americans — particularly our youth — ensuring that conditions are ripe for innovation, freedom and flexibility throughout U.S. education.