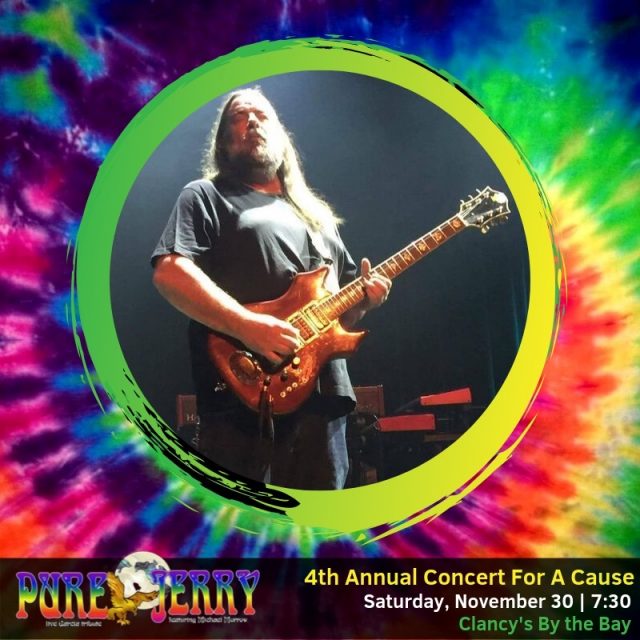 The Dean Randazzo Cancer Foundation spent Thanksgiving with friends and family and will finish the week with a grateful celebration all about giving back.
Grateful Dead cover band Pure Jerry is headlining the fourth annual Concert For A Cause at 7:30-9:30 p.m. Saturday, Nov. 30 at Clancy's By The Bay, 101 East Maryland Ave. in Somers Point.
Tickets are $20. They include domestic beer and house wine and are available at thedrcf.org, Facebook, Eventbrite and at the door.
Proceeds benefit the Dean Randazzo Cancer Foundation, which provides financial support to families who are battling cancer and local cancer centers.
"This event is a great chance to get together with friends who are home for the holidays and to help raise money for a good cause," said foundation president Mark Zappone.
Raffle tickets for a 58-inch television will be sold for $5 a piece and cancer foundation merchandise will be available for purchase.
The Philadelphia-based band Pure Jerry is fronted by veteran jam guitarist Michael Morrow and celebrates the music of Jerry Garcia. The band also includes Tim Eddlemon on keyboards, bassist Steve Peel, Ras Mykl on drums and vocalist Raija Madsen.
Pure Jerry has headlined many festivals, including Kind Roots 5, Soupergroove, Goodtimes Getdown, Groovelink Harvest, Opple Topple, and Who Hill Family Campout.
source https://somerspoint.com/