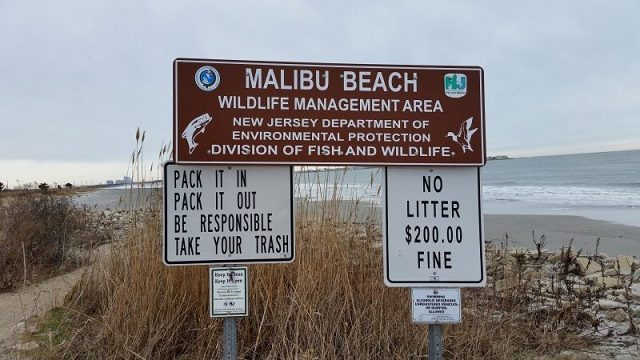 By NANETTE LoBIONDO GALLOWAY
New Jersey State Police confirmed that a human skull was discovered at Malibu Beach, or what locals call "Dog Beach," located at the foot of the Ocean City-Longport Bridge in Egg Harbor Township.
According to Lt. Ted Schafer, a man was walking his dog and came upon the discovery at 9:30 a.m. Monday, Sept. 9.
State Police troopers from the Woodbine Barracks and South Jersey Homicide Unit responded to the scene. The skull was sent to the Southern Regional Medical Examiner's Office, where it was identified as human remains, Schafer said.
No further information about the grisly discovery was provided.
The beach, a popular spot for local pet owners and their dogs from across the bridge in Ocean City, is located between Longport and Somers Point, but is actually part of Egg Harbor Township.
The area is under the control of the New Jersey Department of Environmental Protection because the section of the beach closest to Longport is a nesting area for migratory shore birds.