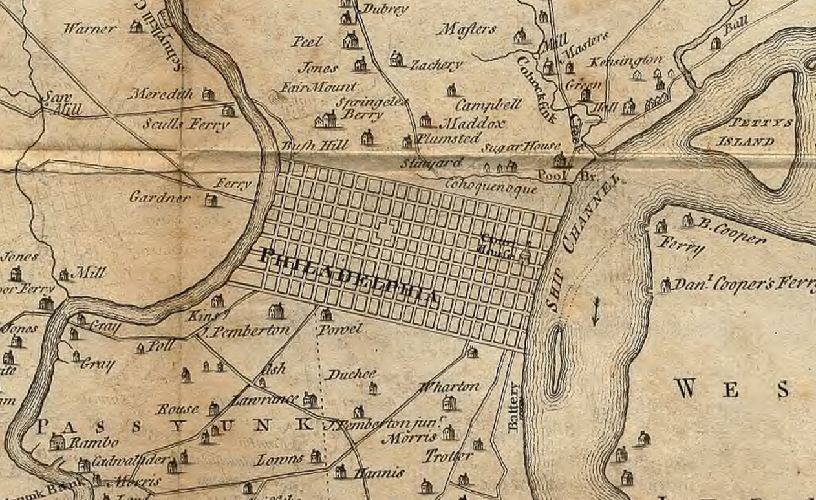 Tuesday, September 17 from 6 p.m. to 7:30 p.m.
at the APS Museum
Registration Required. RSVP here.  
Philadelphia has long been known for its beer, but what about rum? In 1770, there were at least 14 distilleries in the city (several located within blocks of the Society's current location).
Join the American Philosophical Society Library & Museum for an evening of distilling Philly's history with this libation. Connected to our current exhibition Mapping a Nation: Shaping the Early American Republic, the lecture will feature rum samples and focus on what was brought into Philadelphia's distilleries from other regions, as well as the local distilleries' outputs. After the talk, be sure to explore the exhibition with after-hours access.
This program is presented by the APS Library & Museum and features Jordan Smith, Assistant Professor of History at Widener University. Jordan earned his PhD from Georgetown University. He teaches classes at Widener on early American and Atlantic history. Jordan is currently working on a book that traces the invention and production of rum in the seventeenth- and eighteenth-century Atlantic world.
This program is for those 21 and older. Staff will check IDs at registration.
More events
Reception 5:30 p.m, Lecture, 6:00 p.m.
Reception 5:30 p.m, Lecture, 6:00 p.m.
Thursday, October 10: 5:30pm, Friday, October 11 and Saturday, October 12: 9:00am
source:American Philosophical Society