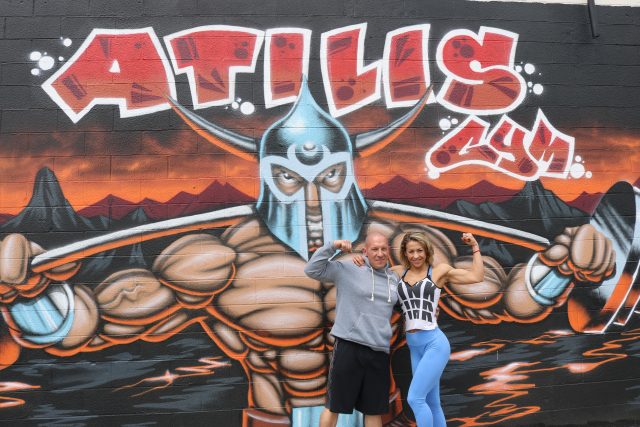 By Maddy Vitale
Members of the five Atilis Gym locations in Atlantic, Cape May and Camden counties have one thing in common. They love how they are treated.
They attribute much of their satisfaction to the owner, Chris Lambert, for his motivating energy and warm welcome. They also like his Atilis employees, who are just as professional and friendly, making working out seem more inviting than arduous.
Don't let those hard bodies fool you, or all of those muscles, when entering the Atilis gyms.
There is definitely a laser-focused work ethic to gain top physical results. But Lambert's technique for training and running a business combine friendliness, inspiration and individualized attention.
"For us, the biggest part is we have a gym where people are treated like family. They are treated the right way," Lambert said while greeting customers at his Egg Harbor Township Atilis recently. "My father taught me that making money is not everything. What is important is getting people to come back. Doing it the right way and giving it your all is what we try to do."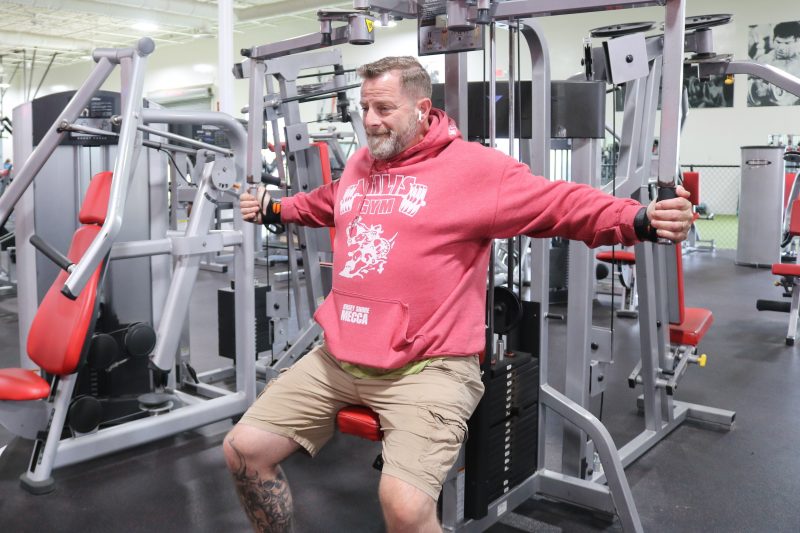 The Atilis gyms provide all the essentials in cavernous buildings both in the sole Atlantic County location of Egg Harbor Township and in Wildwood in Cape May County.
The other amply-sized locations, featuring an array of machines and equipment, are in Cape May County in Ocean City, Sea Isle City and Stone Harbor and the latest venture is a gym in Bellmawr, Camden County.
For Jim Scalese, of Egg Harbor Township, going to one Atilis Gym isn't enough. He works out in Egg Harbor Township three times a week and then heads to Ocean City two days a week.
What sold Scalese on Atilis wasn't the wide array of equipment, or the flexible hours of operation. It was Chris Lambert himself and his friendly staff.
"If you talk to him for three minutes, you feel his energy and you feel energized. His energy is just fantastic," Scalese said of Lambert. "We all feed off that energy. It is just a place where you want to go and work out."
But there is a lot more to Lambert's successful business model.
Lambert and his staff offer a variety of ways to join the gym. There are daily passes and multi-day passes.
"It is a great way for vacationers to get the workouts they need while away from home," Lambert said. "It is also a way for people to try out the gym."
And unlike some other gyms, Lambert provides memberships without the sometimes negative things associated with it.
In all of Lambert's authentic hardcore gyms, people are treated to friendly service and no gimmicks, no contracts, no initiation fees, no upgrade fees and no equipment fees.
Success in business comes from one overwhelming theme in both Lambert's personal and professional life — family.
Lambert said he could not run the Atilis gyms without the support of his new wife, Lesya.
He also said his two sons, Cody, 22, and 17-year-old Brandon, are integral parts of the business.
Cody Lambert runs his Sea Isle location and he hopes Brandon will also run one of the Atilis gyms upon graduation from high school.
Lesya, a personal trainer, met Chris Lambert while working out at Atilis.
She credits her husband, whom she married in October, with making the gym feel inviting.
"You feel like you are at home. The people and the friendly atmosphere make it a great place," Lesya said. "We actually see people whose parents came in when they were kids, and now they are here working out. It is about the people. It is about tradition."
Danielle Contreras and her husband Michael, of Galloway Township, stopped in at the Egg Harbor Township Atilis to work out.
"I started going with my husband," Contreras said. "I like the atmosphere."
Her husband noted that he liked the fact it is a hardcore gym.
Rows of treadmills, workout machines, weights, and even a boxing ring and an outdoor athletic field make up the Egg Harbor Township gym.
Every one of Lambert's gyms, he said, has its own special qualities. They all have top machines and equipment, he added.
For gym locations and more information on Atilis Gym visit: www.atilisgym.com or call Chris Lambert at (609) 408-9011.