A lot has happened this week and we're in the midst of the longest shutdown in history—all
because of President Trump's senseless demand for a border wall. I've been fighting with my colleagues to reopen the government and protect federal workers. In the meantime, here are three other things you should know:
1. Legislation of the Week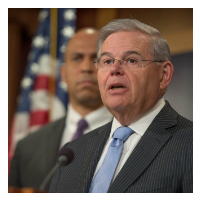 I promised the people of New Jersey that I would fight for gun safety. That's why I'm co-sponsoring the Assault Weapons Ban and Background Check Expansion Act, two common sense bills to keep weapons of war off our streets and ensure that anyone who wants to buy a gun undergoes a background check.
2. News of the Week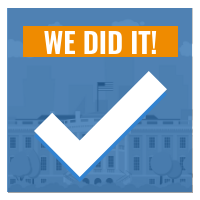 I am incredibly proud to see my Trafficking Victims Protection Reauthorization Act signed into law this week, ensuring that the United States remains a strong, credible leader in the global fight to end human trafficking. There are 20.9 million victims of human trafficking globally, but with the TVPRA made law, America will continue to fight human trafficking and lead the world in advocating for justice, freedom, and human rights.
3. Tweet of the Week 

Make sure to follow me on Twitter, Instagram, and Facebook to stay up to date on what's happening in New Jersey and in the Capitol.

Sincerely,


Senator Bob Menendez