NJ Bail Reform - FAIL of the day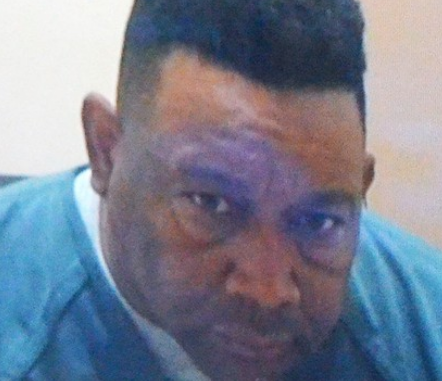 Union school security guard arrested for exposing himself and rubbing against a woman's leg at campaign rally – now FREE TO GO under NJ Bail Reform
---
Union City, NJ – Miguel Machado, 51, was charged with criminal sexual contact after he exposed himself and rubbed against a woman's leg during a campaign rally supporting Union City Mayor Brian Stack.
According to the complaint, Machado exposed himself and rubbed against a woman's leg at an April 26 event at the Park Theater – and event with more than 3,000 people.
Machado was later released and FREE TO GO under NJ Bail Reform after the Arnold Foundation's "Pretrial Risk Assessment" tool determined he was not a danger to the community or a flight risk and therefore should not be subject to any accountable release – just a "promise" to appear.
The release is yet another example of the thousands of unaccountable and FREE TO GO pretrial releases of those criminally charged under the NJ Bail Reform Act.
---
Demand more accountability for criminal defendants…
---
More "validated pretrial risk assessment" Failures.
New Jersey Bail Reform, Risk Assessments, and Pretrial Release Services…
ZERO Accountability
ZERO Deterrent
ZERO Supervision
ZERO concern for victims
ZERO Bail…just a "pinky promise" to return
Bail Reform – Dangerous, Reckless, and a Taxpayer Burden
---
---
RELATED:
N.J. school district security guard charged with lewd act at campaign rally: police
(NJ.com – May 18 2018)
A Union City school district security officer has been charged with criminal sexual contact after he was accused of a lewd act at a campaign rally in the city last month.
Miguel Machado, 51, appeared in Criminal Justice Reform Court Thursday via video link from Hudson County jail. At the hearing, which was conducted through a Spanish translator, Machado was released pending trial with conditions that included having no contact with any alleged victims. He is due in court again on June 13.
It could not be determined if Machado was working privately as a security officer at the time. Calls to the Union City schools Superintendent Silvia Abbato and a city spokesman were not immediately returned. Machado also could not be reached.
---
You're being lied to…
Unaccountable pretrial release is reckless and dangerous – with zero regard for victims or criminal accountability.
Demand more from our legislators…
---