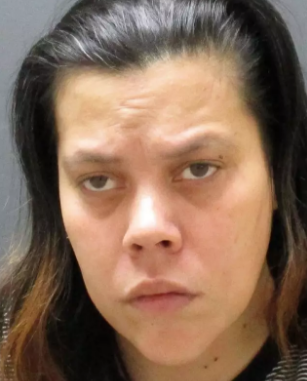 Drug buyers continued to text a drug dealer for new drug-buys – while the dealer was in police custody – is now FREE TO GO back to business as usual thanks to NJ Bail Reform.
republished with permission of  NJ Bail Reform
Rochelle Park, NJ (CNBNewsnet)– Alisha Gonzalez, 38, was arrested April 23rd during a traffic stop for possession of illegal prescription drugs and $4,555 of suspected drug proceeds.  Gonzalez was charged with various drug and money laundering charges and was also wanted on other out-of-county warrants.  Gonzalez was also suspected of being under the influence of drugs.
While at police headquarters, Gonzalez' phone lit up with texts of potential buyers and clients of Gonzalez, according to police who had consent to search her phone.
Gonzalez was later released and FREE TO GO under NJ Bail Reform after the Arnold Foundation's "Pretrial Risk Assessment" tool determined she was not a danger to the community or a flight risk and therefore should not be subject to any accountable release – just a "promise" to appear.
The release is yet another example of the thousands of unaccountable and FREE TO GO pretrial releases of those criminally charged under the NJ Bail Reform Act.
---
Demand more accountability for criminal defendants…
---
More "validated pretrial risk assessment" Failures.
New Jersey Bail Reform, Risk Assessments, and Pretrial Release Services…
ZERO Accountability
ZERO Deterrent
ZERO Supervision
ZERO concern for victims
ZERO Bail…just a "pinky promise" to return
Bail Reform – Dangerous, Reckless, and a Taxpayer Burden
---
RELATED:
Rochelle Park PD: Dealer's Phone Blows Up With Drug-Buy Texts At Police HQ
(reported by Jerry DeMarco of the Daily Voice – Apr 24 2018)
Her phone buzzed with texts from drug buyers while Rochelle Park police processed a Newark driver who was carrying illegal prescription drugs and $4,555 in suspected proceeds when she was stopped, authorities said.
Alisha Gonzalez, 38, was brought to headquarters late Monday after an officer who stopped her 2003 Lexus for moving erratically on Rochelle Avenue found the drugs and cash, Detective Sgt. James DePreta said Tuesday.
"She was also believed to be under the influence of drugs," DePreta said.
---
You're being lied to…
Unaccountable pretrial release is reckless and dangerous – with zero regard for victims or criminal accountability.
Demand more from our legislators – Take Action to Repeal and Replace NJ Bail Reform below…
---
republished with permission of  NJ Bail Reform