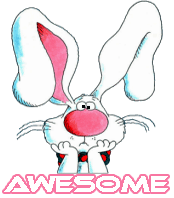 Area Residents Graduate from Marist College
POUGHKEEPSIE, NY (05/24/2018)-- The following residents graduated from Marist College the weekend of May 18.
Jamie Caniglia of Mount Laurel, NJ received a Bachelor of Arts degree in Communication.
Diana Carballo of Cherry Hill, NJ received a Bachelor of Arts degree in Political Science.
Peter Dunne of Cherry Hill, NJ received a Bachelor of Science degree in Applied Mathematics.
Daniel O'Keefe of Vincentown, NJ received a Bachelor of Arts degree in Mathematics - Adolescence Eduation.
Mara Schiffhauer of Vincentown, NJ received a Bachelor of Arts degree in Psychology.
Emily Spellman of Belmar, NJ received a Bachelor of Science degree in Business Administration.
Nicole Troost of Medford, NJ received a Master of Arts degree in Integrated Marketing Communication.
Justin Varga of Moorestown, NJ received a Bachelor of Science degree in Business Administration.
Located on the banks of the historic Hudson River and at its Florence, Italy campus, Marist College is a comprehensive, independent institution grounded in the liberal arts. Its mission is to "help students develop the intellect, character, and skills required for enlightened, ethical, and productive lives in the global community of the 21st century." Marist is consistently recognized for excellence by The Princeton Review (Colleges That Create Futures and The Best 381 Colleges), U.S. News & World Report (9th Best Regional University/North), Kiplinger's Personal Finance ("Best College Values"), and others. Marist educates approximately 5,000 traditional-age undergraduate students and 1,400 adult and graduate students in 47 undergraduate majors and numerous graduate programs, including fully online MBA, MPA, MS, and MA degrees. www.marist.edu
Paul Smith's College announces spring 2018 graduates
PAUL SMITHS, NY (05/23/2018)-- The following students graduated from Paul Smith's College on May 12, 2018.
Adam Cartwright of Sewell, N.J.
Austin Damminger of Mullica Hill, N.J.
About Paul Smith's College
At Paul Smith's College, it's about the experience. We are the only four-year institution of higher education in the Adirondacks. Our programs - in fields including hospitality, culinary arts, forestry, natural resources, entrepreneurship and the sciences - draw on industries and resources available in our own backyard while preparing students for successful careers anywhere. For more information, visit paulsmiths.edu.
Five Rangers Make IHSA National All-Academic Teams
MADISON, NJ (05/23/2018)-- Five members of the Drew University equestrian team were recognized by the Intercollegiate Horse Show Association (IHSA) for their efforts in the classroom. Three Rangers made the IHSA National All-Academic First Team and two made the IHSA National All-Academic Second Team.
Annie Block (New York, N.Y.), Claudia Payor (Atlantic Highlands, N.J.) and Kayla Rockhill (Waterford Works, N.J.) earned places on the First Team after notching GPAs of 3.80 or higher for the fall semester. Carli Gentile (Middletown, N.J.) and Kaitlin Hofer (Saddle River, N.J.) landed on the Second Team National by achieving GPAs of 3.50 or higher in the fall.
Riders must be full-time undergraduate students to be nominated by their coach. In addition, nominees must participate in at least one show during the regular season.
Drew University, a Phi Beta Kappa liberal arts university, includes the College of Liberal Arts, the Drew Theological School and the Caspersen School of Graduate Studies. Drew is located on a beautiful, wooded, 186-acre campus in Madison, New Jersey, a thriving small town close to New York City. It has a total enrollment of more than 2,000 students and has 145 full-time faculty members, 94% of whom hold the terminal degree in their field. The Theological and Caspersen schools offer MA and PhD degrees and the College confers BA degrees in more than 30 disciplines.
Students participate in Central Penn College's 136th Commencement
SUMMERDALE, PA (05/23/2018)-- The following students have graduated from Central Penn College and participated in the college's 136th Commencement on May 11 at the Forum in Harrisburg, Pa.
Montel Pitt of Rio Grande, N.J. graduated with a Bachelor of Science in Criminal Justice Administration.
Jannah Tarzona of Atlantic City, N.J. graduated with a Associate in Applied Science in Occupational Therapy Assistant.
Maxwell Woodward of Edgewater Park, N.J. graduated with a Associate in Applied Science in Physical Therapist Assistant.
About Central Penn College
Central Penn College provides students with the educational foundation to turn potential into professional success. Since 1881, the college has been a leading source for delivering career-focused education to students in Pennsylvania and beyond. With locations in Summerdale and Lancaster, Central Penn College offers associate, bachelor's and master's degrees in a variety of professional fields.* For more information, visit www.centralpenn.edu.
Catanella graduates from the University of Mount Union in the Class of 2018
ALLIANCE, OH (05/24/2018)-- On Saturday, May 12, Shannon Catanella of Cherry Hill, New Jersey graduated from the University of Mount Union. Catanellagraduated with a Bachelor of Arts degree in French and Integrated Media.
More than 520 graduate and undergraduate students participated in the University of Mount Union's 172nd Commencement Ceremony.
"It's pretty cool to be standing up here, because there really is no place like home."
Those were the words of this year's Commencement speaker, Susan (Pelini '86) McGalla, former public company CEO and business owner.
McGalla spent 14 years with American Eagle Outfitters, Inc. She began as a merchandise buyer and advanced through the company to become the president and chief merchandising officer in 2003. She led the growth of the company from $300 million to $3 billion in revenue with industry leading profits and four brands. She has since served as the CEO of The Wet Seal, Inc., and most recently the vice president of business strategy for the Pittsburgh Steelers, until her departure in March 2018.
Senior class president Emma Wilson '18, a national security and foreign intelligence analysis and Spanish double major of Salem, Ohio, and graduate student representative Elise Baldarelli M '18, a physician assistant studies student of Hermitage, Pennsylvania, also spoke to those sitting in the crowded Peterson Field House.
"Today, we not only leave with our diploma, but also a passport filled with stamps from the various activities that we have participated in and the challenges that we have overcome throughout our time at Mount," Wilson said. "Although we all come from different areas of study, we all have one thing in common - our key to unlocking the world."
"It's funny how much of an impact a small town like Alliance, Ohio, with one busy road, can have on a person, and I believe all the graduates sitting here today can attest to that," said Baldarelli.
Thomas Mason '18, a biochemistry major of Alliance, and Stephen Dages '18, a religious studies and school social work double major of Uniontown, Ohio, were also honored with the Heaton W. Harris and Corinne Harris Smith Prize and the Good Citizenship Award, respectively.
University of Mount Union The University of Mount Union, founded in 1846, is a four-year, private institution grounded in the liberal arts tradition. The University is located in Alliance, OH, 80 miles of both Cleveland and Pittsburgh. Mount Union offers an array of broad-based and career-specific undergraduate and graduate programs to its 2,200 students who experience outstanding opportunities for success after graduation. Among members of the 2014 graduating class, 99% of those self-reporting started a degree-required career or were accepted to graduate school, all in an average of 20 days after graduation. The University is committed to providing a student-centered approach and an exceptional educational experience. For more information, visit mountunion.edu.