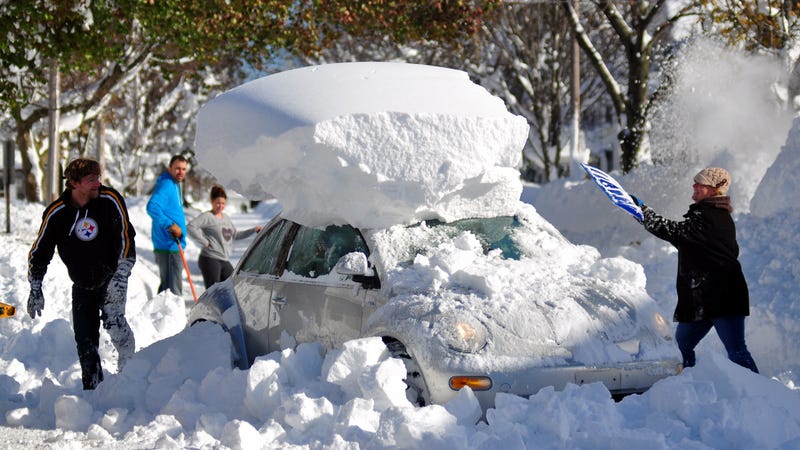 The Great Lakes region is sending the year out with a bang. Wave after wave of lake effect snow has pummeled the region, making for a record-setting white Christmas and a shoveling project that could take until New Year's Eve to complete.
Erie, PA, is under a snow emergency after 53 inches of snow fell in 30 hours—the state record for the snowiest two-day period. It's also more than Chicago, Boston, Minneapolis and a slew of other seemingly snow cities get over an average winter.
The crazy snow totals don't stop there. In Redfield, NY, more than 32 inches fell in 24 hours between Christmas Day and early Tuesday. The region is expecting up to an additional 36 inches of snow by tomorrow, making shoveling a futile task. If Erie picks up four inches, it will officially set the record for the snowiest December ever recorded in Pennsylvania.
 "Travel will be very difficult to impossible," the National Weather Service wrote in its lake-effect snow warning, a polite way of saying "we hope you're not sick of your family yet."