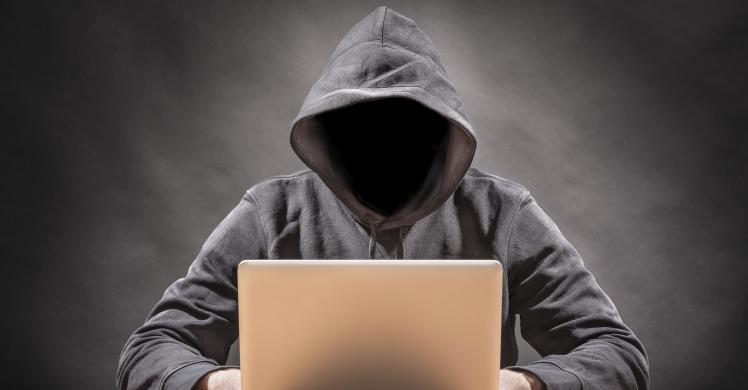 PRESS RELEASE
Summer is here, which means warm weather, outdoor fun and, most importantly, no school for children nationwide.
With their agenda for the next couple of months mainly deciding what beach they want to go to and how late they'll be able to sleep in, kids all of a sudden have significantly more time on their hands. That free time, albeit fun, also leaves them vulnerable to threats from online predators looking to take advantage of their innocence and naivety.
"This is when predators are going to identify and groom their next victims," U.S. Immigration and Customs Enforcement's (ICE) Homeland Security Investigations (HSI) Boston Assistant Special Agent in Charge (ASAC)  Robert Kurtz said of the summer. "[The predators] know that the time usually occupied during school hours is now unsupervised. Their parents are at work and not over their shoulders watching their every move."
The National Center for Missing and Exploited Children (NCMEC) recognized those dangers and created the 'Be Here for Kids' campaign as a way to promote awareness about child safety issues. The campaign is designed to help parents and guardians teach children to be aware, alert, and cautious to potential threats and to provide steps that children can take to stay safe, both on the Internet and in daily life.
On Friday, June 12, the U.S. Attorney's Office for the District of Arizona hosted a 'Be Here for Kids' event at the Desert Ridge Marketplace in Phoenix. The event, held as a part of the Department of Justice's 'Project Safe Childhood' initiative, featured both local and federal law enforcement personnel who shared their safety expertise with parents, guardians and children.
HSI agents were among the many law enforcement personnel on hand to provide Internet safety guidelines and talk to kids about the dangers of online predators, sex trafficking and other risks that arise for kids with additional free time and access to the Internet during the summer months.
"We have to make sure that parents have a very good awareness of what their children are doing on the internet," HSI Phoenix Special Agent in Charge Matthew Allen told KPNX. "And make sure children know what they should be looking for on the Internet."
According to ASAC Kurtz, social media has become the primary platform for predators to identify and recruit potential victims. They are slow, smart and methodical in their approach and present themselves as someone they're not to potential victims. Often times, predators will pretend to be young girls or boys in order to solicit naked pictures.  The predators will then blackmail the victims by threatening to expose the pictures to their school or family members.
Threats aren't limited to the social media space. The rise in popularity of online gaming communities has added an additional threat to children. With an extra eight hours of free time throughout the summer, predators can use a popular activity as a way to gain a potential victim's trust and develop a rapport with them.
Maintaining the safety of kids is the No. 1 priority, particularly during the idle time of summer. As trusting as kids can be, those in supervision have to be vigilant in knowing what kids are doing, who they are talking to and who is trying to talk to them.
"Parents have to have that uncomfortable talk with their children," ASAC Kurtz said. "They would never apologize for making their kids buckle their seatbelts, so they shouldn't apologize for wanting to see what their kids are doing on the Internet."
HSI encourages the public to report suspected child predators and any suspicious activity through its toll-free Tip Line at 1-866-DHS-2-ICE or by completing its online tip form. Both are staffed around the clock by investigators. From outside the U.S. and Canada, callers should dial 802-872-6199. Hearing impaired users can call TTY 802-872-6196. Suspected child sexual exploitation or missing children may be reported to the National Center for Missing & Exploited Children, an Operation Predator partner, via its toll-free 24-hour hotline, 1-800-THE-LOST.
For additional information about wanted suspected child predators, download HSI's Operation Predator smartphone app or visit the online suspect alerts page.
HSI is a founding member and current chair of the Virtual Global Taskforce, an international alliance of law enforcement agencies and private industry sector partners working together to prevent and deter online child sexual abuse.