The Brain Injury Association of America announced its annual campaign to educate the public about the dangers of traumatic brain injuries. According to the group's web site, the goal of this campaign is to help prevent brain injuries, encourage research and education and bring hope to millions of Americans who are living with brain injuries.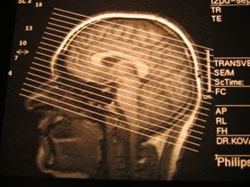 New York, NY (PRWEB) March 24, 2014
March has been designated as Brain Injury Awareness Month by the Brain Injury Association of America (BIAA). According to the group's web site, this is a time to call attention to the importance of spreading education and awareness about the dangers of traumatic brain injuries and the devastating impact they can have not only on the injured victims, but also their families. A traumatic brain injury occurs from any type of trauma such as a jolt or blow and disrupts the normal function of the brain.
The Brain Injury Association's website presents a number of facts that underscore the gravity of the issue: 
In the United States, 2.4 million people including 475,000 children sustain a brain injury each year.
About 5.3 million people in the United States live with lifelong disabilities as a result of brain injury.
The most common causes of brain injuries are falls (35 percent), car accidents (17 percent), workplace accidents (16 percent) and assaults (10 percent).
About 30.5 percent of all injury-related fatalities in the United States are attributed to traumatic brain injuries.
The average hospital-based acute rehabilitation costs are between $850 and $2,500 per day. Day treatment programs could cost between $600 and $1,000.
Direct medical costs and indirect costs of TBI such as lost productivity adds up to about $76.3 billion each year.
New York personal injury lawyer Kenneth A. Wilhelm says Brain Injury Awareness Month casts the spotlight on a very important issue facing Americans today. "Brain injuries are definitely preventable. This campaign is a timely reminder for our lawmakers to work toward reducing the risk of such injuries. Brain injuries affect not just the victims but also their family members as they often have to deal with caring fulltime for their loved ones. Families feel the emotional and financial strain as they care for brain injury victims."
Living with a brain injury is not just physically challenging, it's expensive, Wilhelm says. "The numbers tell the story. Brain injury victims are looking at lifelong expenses for medications, treatment and care. In addition to physical therapy, they need psychological and occupational therapy. The costs can add up very quickly and can be staggering over the victim's lifetime, typically amounting to millions of dollars."
The information presented during Brain Injury Awareness Month is eye opening, Wilhelm says. "It shows the impact these types of debilitating injuries have on individuals and families. We can all help by taking a more active role in spreading awareness of TBI as well as supporting brain injury survivors."
About the Law Offices of Kenneth A. Wilhelm
The Law Offices of Kenneth A. Wilhelm is a personal injury litigation firm with an unwavering dedication to its clients. With more than 42 years of experience, our firm strives to obtain the best compensation for those who have been injured or those who have lost a loved one due to an accident or by someone else's negligence. We handle cases dealing with personal injury, medical malpractice, wrongful death, train accidents, workers' compensation, dental malpractice, motor vehicle accidents, pedestrian accidents, rape, paralysis, comas, seizures, false arrest, lead poisoning, trips and slips and falls, falls on sidewalks or stairs, elevator accidents, construction accidents, Erb's palsy, cerebral palsy, brain damage, blindness, hearing loss, dog bite cases, fire and smoke inhalation accidents, bicycle accidents, falls from windows or scaffolds, food poisoning injuries, carbon monoxide accidents, and many other types of accidents and injuries.