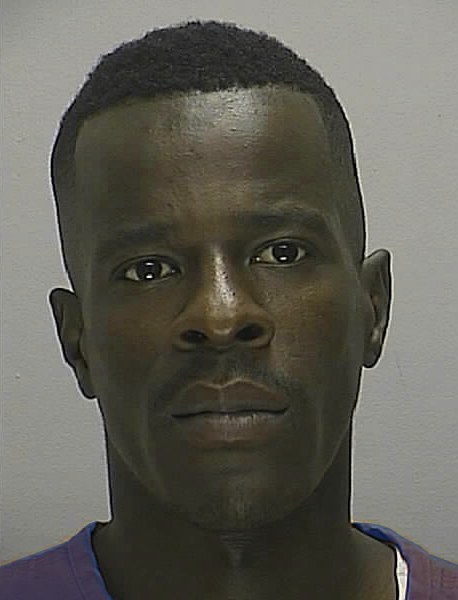 TRENTON – Attorney General Jeffrey S. Chiesa announced that a Pennsauken man was sentenced to seven years in state prison today for using juveniles to distribute heroin for his drug ring in Camden.
Ronald Brown, 32, of Pennsauken, was sentenced to seven years in state prison, including three years and nine months of parole ineligibility, by Superior Court Judge Irvin J. Snyder in Camden County.  He pleaded guilty on April 19 to a second-degree charge of employing a juvenile in a drug distribution scheme.  Deputy Attorney General Andrew Johns took the guilty plea and handled the sentencing for the Division of Criminal Justice Gangs & Organized Crime Bureau.
In pleading guilty, Brown admitted that he employed juveniles as street-level dealers to distribute heroin for a drug set that he controlled in the area of Maurice and Sycamore streets in Camden. 
"Our criminal code recognizes that gangs and older drug dealers frequently enlist juveniles to deal drugs because juveniles face less severe sentences if caught," said Attorney General Chiesa. "The law imposes stiff penalties for defendants like this one who exploit juveniles and perpetuate the culture of youth crime and violence in our urban centers."
"We continue to undertake major, multi-agency investigations in Camden aimed at taking down the large-scale narcotics networks that are bringing drugs and violence into the city's neighborhoods," said Director Stephen J. Taylor of the Division of Criminal Justice. "During these investigations, we pursue all leads and frequently uncover additional criminal enterprises, as we did in this case."
The investigation into Brown's narcotics activities began as a result of information developed through Operation City Wide, an investigation led by the Division of Criminal Justice that targeted a major drug network with ties to the Bloods street gang that was distributing large quantities of heroin, cocaine and PCP in South Camden.  Fourteen defendants were indicted on Nov. 3, 2011 in that investigation.  The Division of Criminal Justice was assisted by the Camden Police Department, Camden County Prosecutor's Office and other law enforcement agencies.
The investigation of Brown was conducted for the Division of Criminal Justice Gangs & Organized Crime Bureau by Detectives Peppi Pichette, Brian Woolston, James Blong III, Jeffrey Lorman, Naike Kudlik, Jon Norcia, Brian Graybill and John Collins, under the supervision of Sgt. Andrea Salvatini and Sgt. Richard Carlin.  Detective Harry Castaner investigated for the Camden Police Department.