Mrs. Arlene Marie Joyce (nee Sacco), 67 of Woodbury died peacefully on April 26, 2012 with her family by her side.
A former resident of Gloucester City, she graduated from Gloucester City High School Class of 1962.
 Arlene devoted her life and love to the care of others. She was always available for a helping hand and selflessly giving of her time and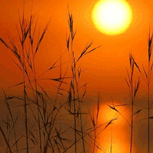 affection to nearly everyone she knew. Whether it was relaxing on the beach or testing her luck at the casinos, Arlene enjoyed being at the shore. Beyond the love for her family, Arlene also shared her attention to her dog (Crickett), her rabbits and other animals that kept her company.
Beloved wife of Manrin; Devoted mother of Jackie Karge, Cheryl Kipp-Pace, Kristie Joyce Hankin, Aaron, Alicia and LeeAnn; Loving grandmother of 8 grandchildren, and 1 great child.
Viewing Monday 5:00–7:00 pm at the McGUINNESS FUNERAL HOME, 34 Hunter Street Woodbury, NJ; Life Celebration 7:00 pm; Interment is private.
In lieu of flowers, donations may be made in her name to the Gloucester County 4-H Association, 1200 N. Delsea Drive, Bldg A, Clayton, NJ 08312. Tributes & memories may be shared at www.mcgfuneral.com.