December 22 press release
TRENTON - Attorney General Paula T. Dow and Acting Insurance Fraud Prosecutor Ronald Chillemi announced that an owner and a pharmacy technician were arrested this morning for their alleged roles in a conspiracy to defraud Medicaid through a prescription medication buyback scheme.
According to Acting Insurance Fraud Prosecutor Chillemi, Venkata Thottempudi, 44, of Edison and Denise Roman-Cisse, 27, of Newark were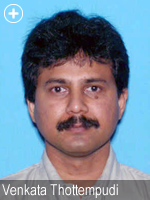 arrested at the One Stop Pharmacy, located at 198 Market Street in Newark and charged with second-degree conspiracy, second-degree health care claims fraud and third-degree Medicaid fraud.
The charges are based on an investigation that revealed that, between November 2010 and November 2011, Thottempudi, the majority owner and a pharmacy technician at One Stop Pharmacy, allegedly bought back prescription medications after they were dispensed to Medicaid beneficiaries. These medications were typically prescribed for HIV/AIDS treatment. It is alleged that Thottempudi billed Medicaid as if the beneficiaries had, in fact, received the medications. It is further alleged that Medicaid was billed significantly more than Thottempudi paid the beneficiaries for the medications.
Roman-Cisse, a pharmacy technician at One Stop Pharmacy, was allegedly the intermediary between the Medicaid beneficiaries and Thottempudi who facilitated the buying back of the dispensed medications.
Deputy Attorneys General Dolores Blackburn and Nicole Rizzolo, Acting Chief of the Medicaid Fraud Control Unit,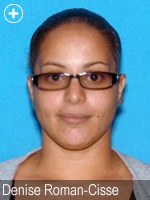 and Detectives Danielle Han, William Gonzalez, Ronald Allen, Cheryl Smith, Sgt. Warren Monroe and Lt. Vincent Gaeta were assigned to the investigation. The Office of the State Comptroller, Medicaid Fraud Division, also assisted in the investigation. Acting Insurance Fraud Prosecutor Chillemi thanked the Office of the State Comptroller for referring the matter to the Office of the Insurance Fraud Prosecutor.
Because the charges are indictable offenses, the allegations must be presented to a state grand jury for potential indictment. Second-degree crimes carry a maximum sentence of 10 years in state prison and a criminal fine of $150,000. Third-degree crimes carry a sentence of three to five years in state prison.